National Ethics Day Represents 'Foundation of Our Business'
Citrus Valley AOR hosts the National Code of Ethics Day training, featuring Leigh Brown, at all 3 locations. NAR requires REALTORS® to take ethics training every 2 years. #NationalEthicsDay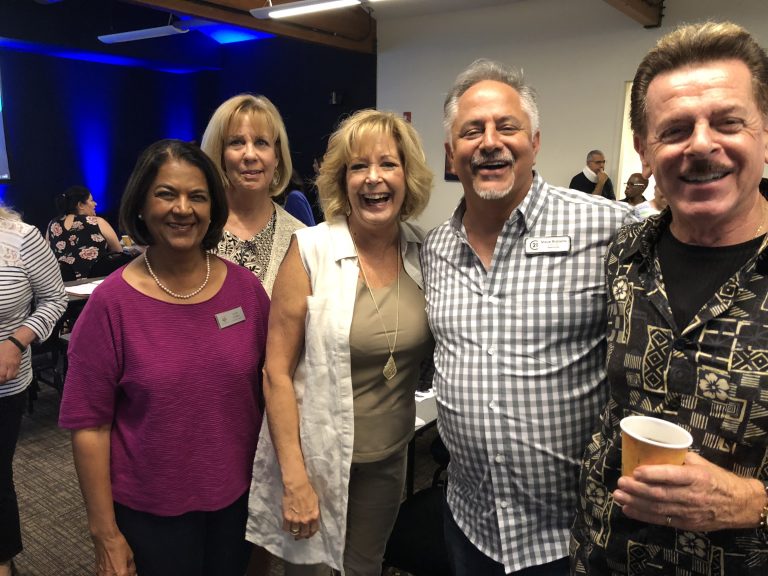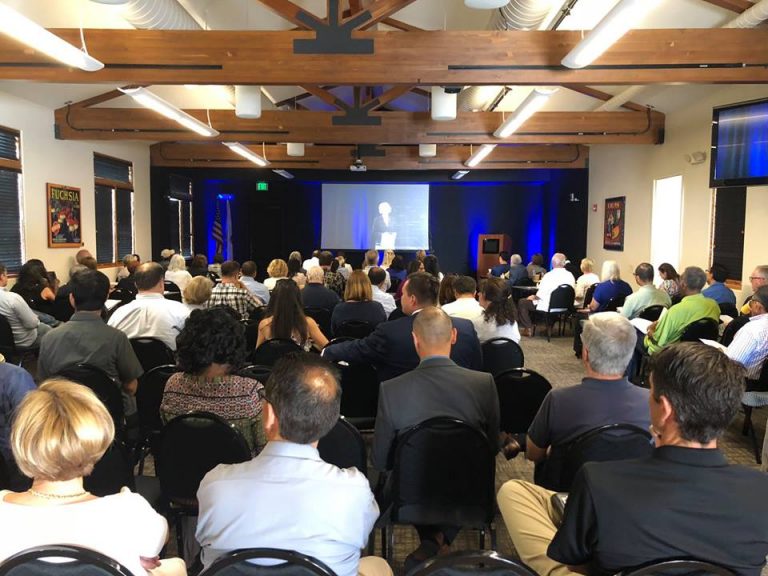 What's the difference between a REALTOR® and a real estate agent?
More than 200 members of the Citrus Valley Association of REALTORS®  joined thousands of colleagues around the country for National Ethics Day last year. The event highlighted the ethics training that sets REALTORS® apart from those who work in the industry but are not bound by a Code of Ethics & Standards of Practice.
"It's your reputation and it's how you build your business," said Steve Ristaino, a REALTOR® with Century 21 Beachside. "You want to have that sterling reputation that everybody is looking for. So it sets you apart from your competition."
Ethics and upholding that standard "are the foundation of our business," said Lori Bright, Ristaino's manager. "I think it's very important for all agents, especially in this time when there are so many new agents getting into the business."
CVAR members gathered at all three offices–in Glendora, South El Monte and Rancho Cucamonga—to receive the three-hour ethics training required of REALTOR® members every two years by the National Association of REALTORS® (NAR). Many were happy to hear Leigh Brown, the successful North Carolina REALTOR® and nationally-known speaker who hosted 2018 REvive conference, lead the class. The event was live streamed from a Tennessee association.
"She's a hoot," said Tara Meisner, with Keller Williams Rancho Cucamonga. "She was energetic and educational."
Now more than ever, consumers are bombarded by online companies, social media ads, and those eager to represent them, who have no fiduciary duty to put the buyers/sellers' interests first. REALTORS® must adhere to the Code of Ethics or face consequences, including fines or other financial liability if they don't uphold the rules during real estate transactions in which they are involved.
"NAR requires that we take the Code of Ethics training, just another step for us to look out for our clients' best interests, to keep everybody on the same page, to do business ethically," said CVAR President Linda Clinton. "It really does set us apart from these online brokerages that do not have this training."
While every new association member gets ethics training when receiving their license,  "it's never redundant when they bring it to life with case studies," said Erick Carpenter, a Berkshire Hathaway Home Services in Rancho Cucamonga. "I was glad to get the information and glad to network with other REALTORS®."
A national ethics code has been around since 1913, because as people became more mobile, the country became more accessible, and the need became apparent.
"Anyone could call themselves a 'real estate dealer,' with the purpose of brokering a real estate deal," according NAR's historical data. The business was "ripe for misrepresentations, fraud, forgeries, and various swindles."
There have been dozens of amendments to the code since then, and as the industry evolves even further with the proliferation of online companies, another amendment is set to take effect Jan. 1, 2019. The latest amendment addresses selling agents who don't present all offers to their clients. This might happen if the selling agent or his/her firm also represents a preferred buyer.
If the agent or representative of the buyer/seller is not a REALTOR® member, their actions are not governed by a professional association, such as NAR, the California Association, or Citrus Valley, and they are not bound by the Code of Ethics.
"Our clients depend on us with the biggest transaction they're dealing with in their financial life," said Danielle Fontes, a RE/Max Masters REALTOR® and CVAR's President-elect. "They trust us that they're getting the best value for their dollar, or they're getting the best price for their home. It's our job to make sure that we hold ourselves up to a standard."
Adhering to the Code of Ethics "helps us to do a better job, it helps us be better able to serve our clients," says Jay Steele, of ERA Yes in San Dimas. "We just have an obligation to be honest about everything we do with everybody."
Credit: cvarconnect.com
"My National Real Estate Ethics Day® fundraising event is going to knock the ball out of the park! I wholeheartedly believe that the Code of Ethics should be incorporated into your business every day and this class is the first step. My classes are never dull and never boring, so let's talk professionalism and ethics! And if I can host this national event, all while benefiting an amazing charity, then I consider that a win-win!"
~ Leigh Brown, Real Estate, Personality, Speaker