Participant Resources
July 7, 2022 | #NationalEthicsDay
COMPLETE THIS SHORT FORM TO ACCESS YOUR ETHICS DAY RESOURCES!
Show your Participation with these Social Media graphics!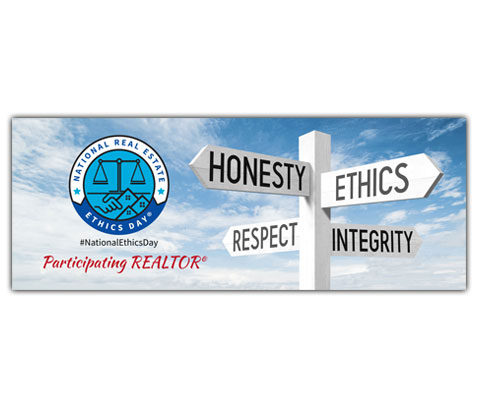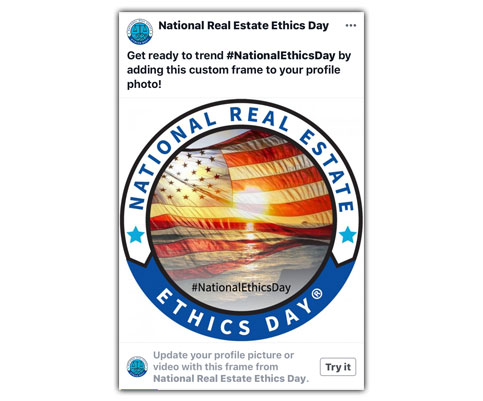 FaceBook has recently removed our Frames and only allows frames from organizations they deem *worthy* You may post our Flag in the frame if you would like to show your support.
Code of Ethics from the REALTOR® Store
Free downloads available, as well as printed copies for minimal cost, with your membership.
2022 President's Challenge
Leslie Rouda Smith asks that all appointed and elected leaders in the association lead by example by completing the Fair Housing Challenge and C2EX.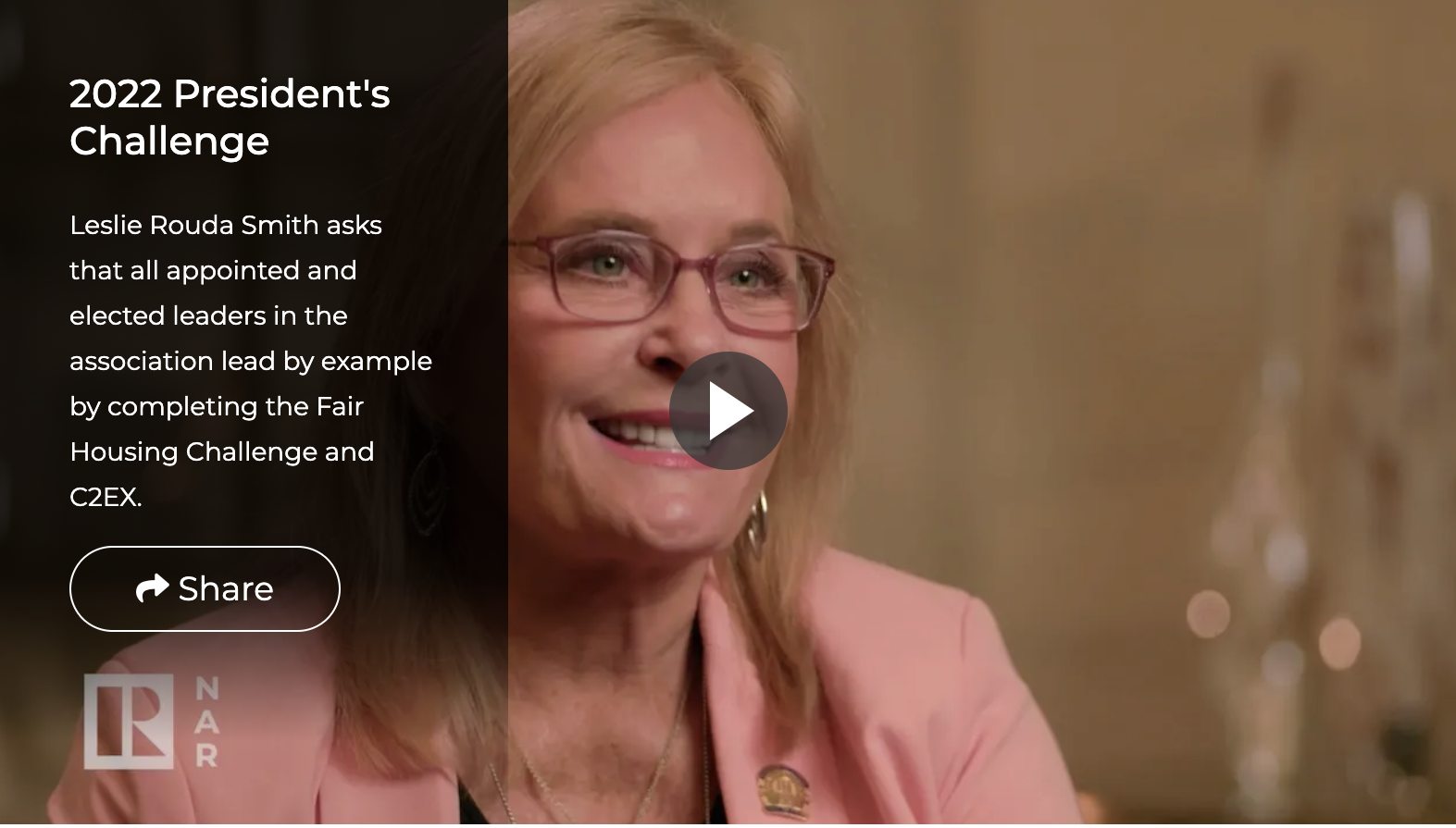 Commitment to Excellence
Be an advocate for the future of our industry. Be committed to excellence. Go to www.C2EX.realtor to get started!