Ethics Panel
The National Real Estate Ethics Day® Ethics Panel of Advisors will be available during the LIVE presentation to provide advice, feedback, and/or assistance that will positively impact the participant's knowledge of the REALTOR® Code of Ethics. The Ethics Panel helps assure that the program addresses the educational needs to the group or association. Additionally, they will provide the Advisory Board with feedback and suggestions based on participant interactions.
Amanda Creel
Amanda Creel, RCE, e-PRO is the Chief Executive Officer of the Prescott Area Association of REALTORS®. Amanda found her passion for all things REALTOR® as the Communications Director at the Emerald Coast Association of REALTORS® in Fort Walton Beach, Florida, before taking her first position as an association executive at the Shoals Area Association of REALTORS® in Florence, Alabama.
Amanda is active at both Arizona REALTORS® (AAR) and the National Association of Realtors® (NAR) and has served in many capacities at both. Amanda is presently serving as the 2019 NAR Local Leadership Idea Exchange and Medium Board Forum Vice Chair and was recently appointed to serve on the Arizona REALTORS® 2020 Executive Committee. Amanda also serves on the REALTOR.com Association Advisory Board. Amanda leads by example when it comes to advocating on behalf of private property owners and our industry and is a RPAC Major Investor (Golden R, President's Circle).
Amanda, a graduate of Auburn University, is married to Justin Creel and is the proud mother of two boys, Avery, 15, and Sawyer, 11.
Shelly Duncan
2017 President at Wyoming Association of REALTORS®, Broker/Owner, Double D Real Estate and Associates
I'm a forever student! I love to learn whether it be about myself, life or new technologies or about real estate trends! If you don't continue to challenge yourself you'll be left behind and stagnant. I have too much to offer to my friends or the world around me to be satisfied just being a bystander!
Karen 
Randolph
Ph.D., ABR, CRB, CRS, GRI, C21 Relocation Specialist, 2019 NETAR President, 2017 NETAR REALTOR® of The Year, Certified John Maxwell Coach, DISC Profiler
Dr. Karen Randolph has served on countless tribunals and chaired many.  She is the 2004 past and current president of her local association.  As a Tennessee State approved instructor, she has taught the Code of Ethics for 15 years. Dual licensed as a Broker Associate in Tennessee and Virginia, Karen's production remains in the top 1% in her market.
Carol C. Seal
Carol began her career in REALTOR® association management in 2002 with the Memphis Area Association of REALTORS® where was the Industry Practices & Procedures Director. In November 2012, Carol became the CEO for Greater Chattanooga REALTORS®. She believes in the importance of the REALTOR® Party and is a Major Investor (Golden R, Presidents Circle) in RPAC.  Carol holds the REALTOR® Certified Executive designation and is an NAR trained mediator and certified professional standards administrator. In her 15+ years in association management, Carol has served on many NAR committees and work groups. Following are only a few:
2018-2020 AE Committee Representative to NAR's Professional Standards Interpretations and Procedures Advisory Board
2018-2020 AE Committee Representative to the NAR's Professional Standards Committee
2015 Chair, Association Executives Institute
2011 Member, AEC Ethics Training Resources Work Group
2006 Member, Professional Standards Committee
Stephanie White
Stephanie White, ABR, CRB, CRS, RCE, CMLX1, is the CEO of the Mobile Area Association of Realtors.  She moved to Mobile after spending 5 years as Education Director and CEO and in the Florida panhandle area.  She started her real estate career in Tallahassee and moved to Jacksonville and St. Augustine in 2004.  She has worn most hats, including Broker/owner and Instructor.  Stephanie's passion for Professional Standards started in her first year in Real Estate in 1995, after a commission dispute taught her the importance of understanding the process and abiding by timelines.  She served as the Chair at NEFAR for several years, where she oversaw dozens of Ethics and Arbitration Hearings.  She continues to teach Ethics, using real world case studies and experience.
Stephanie has been married since 1995 and has two teenagers, 3 cats and a rabbit!
Become a Title Sponsor of National Real Estate Ethics Day®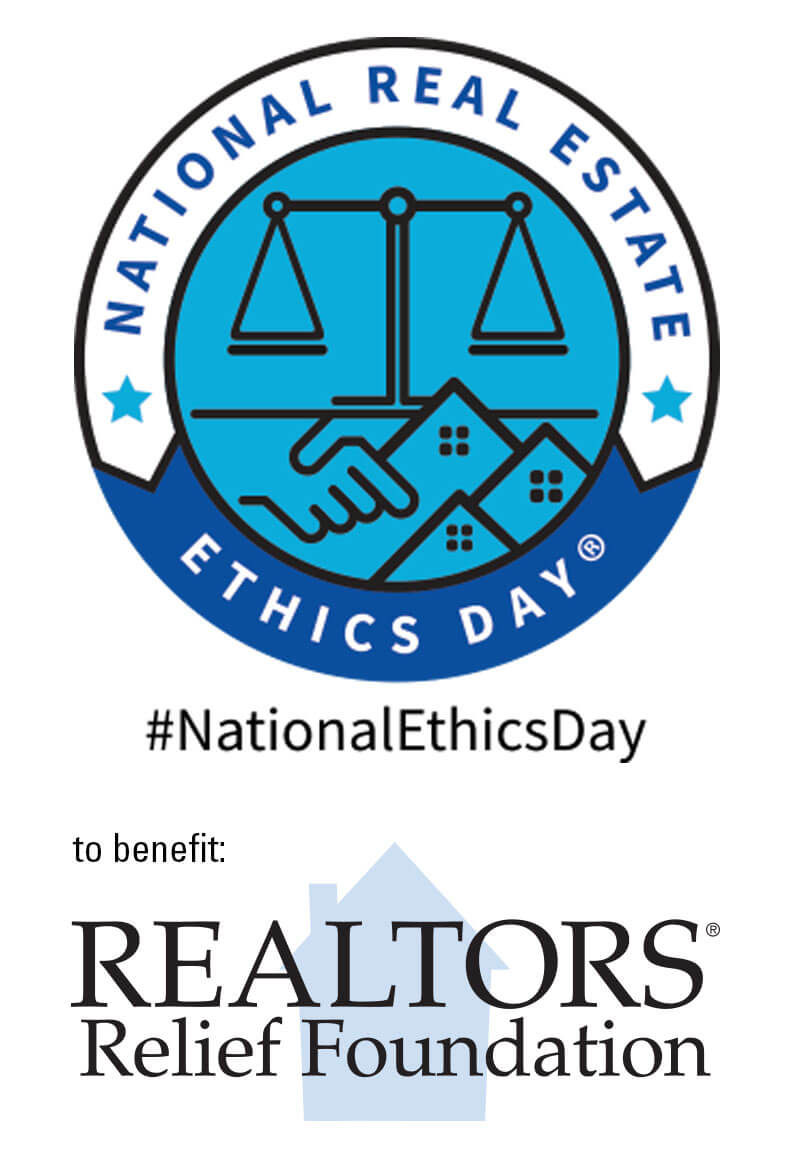 Serve on the National Real Estate Ethics Day® Ethics Panel